"Even though life was hard going from one therapy session to another and then to school, the world started to make sense again. Looking back I know that if we had not been in denial and had our son diagnosed earlier, it would have been better and easier for both our son and us. We started KNOWAutism Foundation to promote autism awareness and to provide education and resources to other families affected by autism."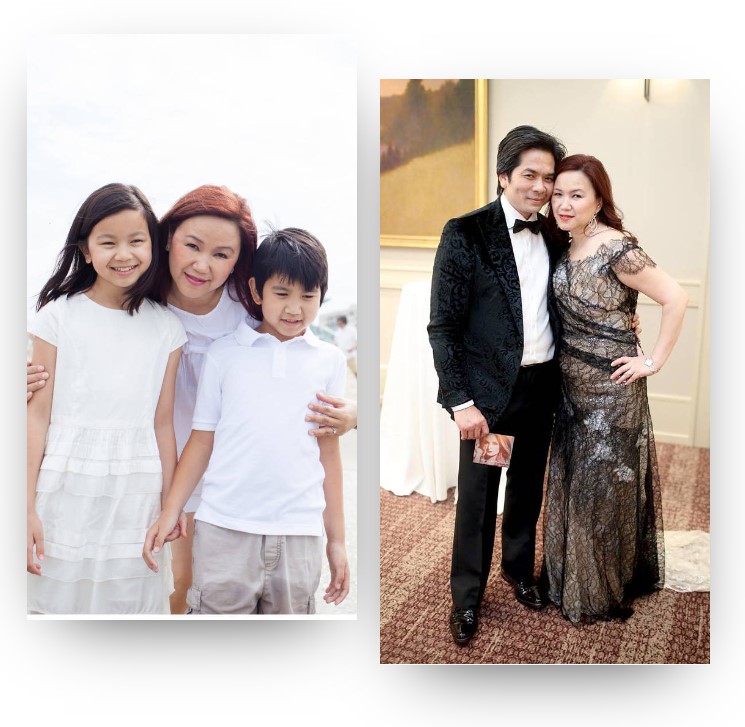 Tammy Tran Nguyen is business owner in her beloved Houston community, founder of KNOWAutism Foundation, wife of Wayne Nguyen and the proud parent of two, Julia and Reagan.
Tammy is the daughter of two Chinese-Vietnamese immigrants. She graduated from University of Texas at Austin with BBA and University of Houston Law Center with JD. She worked at Tenneco Gas and Dell Computers during college and Alexander & Alexander after graduation before deciding that she is not the corporate type.
When Tammy first met her husband, Wayne, there was an instant connection. Although they were both corporate trained, they shared a strong entrepreneurial spirit. After marriage, they started their real estate investments firm, Concentric Three, Inc. and continued the family restaurant business.
Tammy has always been committed to her community and the schools that her children attended. It was her son's autism diagnosis that took her onto a different journey and became an active philanthropist in Houston.
She started KNOWAutism Foundation in 2013 to help promote autism awareness and to provide education and resources to children and families affected by autism. Under her leadership, the foundation raised millions and provided direct financial assistance to hundreds of families with cost of tuition, therapies and special interests. KNOWAutism formed meaningful partnerships with The River Performing and Visual Arts Center at TUTS and The Houston Ballet to further help children with special needs. KNOWAutism also started its own Community Outreach Program and helped special education classrooms throughout the greater Houston areas.
Tammy and her husband supported numerous non-profit organizations in Houston such as Operation Smiles, UNICEF, The Houston Ballet, The Houston Symphony, Chinese Community Center, and Crohn & Colitis Foundation and March of Dimes just to name a few. She is a member of the Houston Symphony League and Houston 20s. She currently served on the boards of The Houston Symphony and KNOWAutism Foundation. She is honored to serve on the Cal State Fullerton Dean's Advisory Council.
She has received many honors for her work in the community. She received the Inspiration Award 2013 from the Chinese Community Center and the recipient of the 2019 Wallis Annenberg Public Service Award from Operation Smile for her work with children and families who are in need of humanitarian intervention. She was named the Tiffany's & Co Hometown Hero in 2020 for her works during the pandemic.
Tammy loves the performing arts, photography and travel. Two things she cannot live without, her family and her morning coffee.