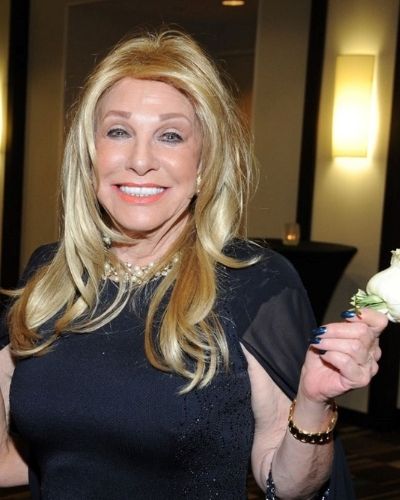 Raised in Miami Beach, Sherri attended the University of Miami while spending summers modeling in NYC. Soon after, she moved to Houston where she immersed herself in the philanthropic community and founded Brittany Blake Interiors, an award-winning, full-service interior design firm named after her daughter, Brittany. Known for creating innovative and luxurious projects in residential, commercial and multi-family, Sherri is a member of ASID and a licensed, board-certified interior designer.
Over the years she has generously donated her time, talent and resources to help raise money in a variety of roles, for numerous charitable organizations including: American Cancer Society's Corks & Forks; Baylor College of Medicine 75th Anniversary Gala; City of Hope, where she was awarded The Lifetime Achievement Award; Crohn's & Colitis Foundation Winter Ball, who honored her in 2021 as a Woman of Distinction; Cystic Fibrosis Holiday Spree Gala, which she founded and chaired for 4 years; Houston Children's Charity; KNOWAutism Art Auction and Pop-Up Art Gallery; Mission of Yahweh, where she was an Inaugural Woman of Substance in 2017; The Social Book 2022 Houston Treasure; and The Women's Resource.
Sherri designed and donated all furnishings for The Barbara Taylor Bradford/Barbara Bush Literacy Library for Mission of Yahweh, Dave Ward's office at Crime Stoppers and multiple Baylor Teen Health Clinics.
Sherri's compassionate nature has led her to serve on the boards of various organizations such as: Baylor Foundation for Teen Health Clinics, Cystic Fibrosis, Escape Family Resource Center, Houston20 and KnowAutism.
As one of the founding members of Houston20, an anti-sex trafficking organization for children, she was instrumental in finding a facility to purchase, which is currently being renovated to become an emergency assessment center for girls ages 11-18.
Always there to help those in need, when Hurricane Katrina hit, she and her staff secured housing and furniture for more than 350 people, a monumental task that gained the attention of the United Way. In recognition for her community involvement, business acumen and charitable efforts, Sherri was named one of Houston's 25 Most Beautiful by H Texas Magazine.
When not working or giving back to the community, she loves to travel the world. A devoted friend, she is the consummate entertainer, planning parties for various occasions.