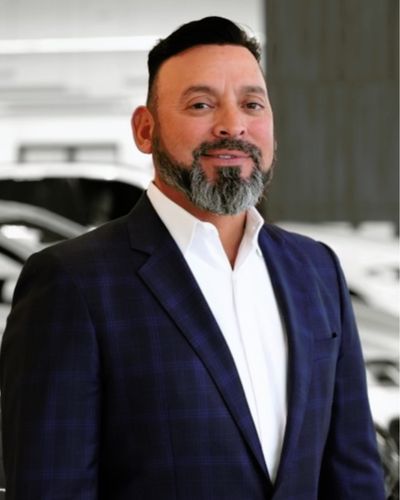 Monty Meave is the son of a strong single mother from Houston, Texas where she raised three children on her own as a Harris County Sheriff's Deputy. He is indebted to her for her will to survive and giving nature. This experience inspired him to give back to the less fortunate in his later years. Regardless of the humble beginnings growing up, he had immeasurable dreams to become a great leader in a promising industry.
Monty knew that a stable financial position would ensure his personal life, and giving back would lead him on the right path. He enrolled at Sam Houston State University and achieved a Bachelor's degree while devoting time to student government as an undergraduate for over three and half years. While attending graduate school he accepted a role with Ford Motor Credit Company. After several years working with FMCC he finally took a leap of faith into the automotive retail arena where he excelled immediately and worked through the ranks to become a General Manager for automotive dealerships.
Monty has worked for some of the most distinguished successful automotive retailers in North America such as Sonic Automotive and AutoNation. He worked and achieved promotion after promotion, contributing 25 years of his life, advancing productivity in his position.
During his commitment to becoming a leader in the automotive segment he has managed to remember to give back to his community and always lend a helping hand. Monty has worked with organizations such as the Houston's Children's Charity for over 10 years and countless other charities that stretch across the country. Recently Monty has worked with Puzzle Pieces that helps raise money for special school supplies for autistic children. Monty currently is on the Board member of Know Autism and assists with its' grants committee.
As of 2017, Monty is now devoted to All-Pro Auto Reconditioning, as Chief Operating Officer that services dealerships for twenty-five states, but he is not stopping there. Many new projects are on it's way to take this company to the next level.