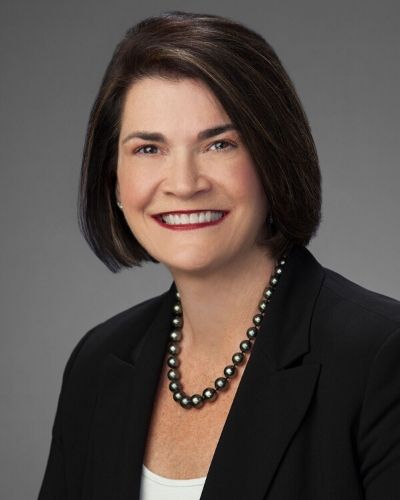 E. Michelle Bohreer is a seasoned trial lawyer, certified public accountant, and philanthropist. None of these titles mean as much to Michelle as the title of "mom" of her phenomenal son Luke, who is on the Autism Spectrum. Michelle has learned so much from Luke and he drives her passion to actively advocate and take action to help individuals with Autism Spectrum Disorders.
In her legal practice, Michelle focuses on commercial litigation and employment defense. Michelle assists clients with all aspects of navigating the maze of state and federal employment laws, ranging from hiring to termination, developing and implementing employment policies and procedures, conducting investigations of claims of illegal harassment and discrimination, handling responses to EEOC charges and labor audits and defending any litigation arising from the same, drafting employment and non-compete agreements and representing clients regarding those agreements if litigation occurs. She also conducts training programs to help her clients navigate the complex landscape of federal and state employment laws. Michelle's commercial litigation practices likewise encompass the full array of prosecuting and defending lawsuits.
Throughout her career, Michelle has earned the respect of her peers, being recognized as a "Texas Super Lawyer" for more than 15 years and holds the top ratings from Martindale-Hubbell for her ethical standards and professional ability.
Beyond her professional accomplishments, Michelle is actively involved in the Rotary community, having served as District Governor for Rotary International District 5890 in 2021-2022. Her dedication to Rotary's values and commit to making a difference in the world earned her Rotary International's highest individual honor, the Service Above Self Award. She was also the first woman to chair a national college football award when she served as chairman of the 37th Annual Rotary Lombardi Award, recognizing the college lineman of the year and raising funds for cancer research. Currently, Michelle is a member of the Rotary Club of Houston Skyline.
Outside of Rotary, Michelle serves as the Chair of the Board of Directors for the KNOWAutism Foundation, reflecting her commitment to supporting individuals with autism and their families.
Michelle's extensive experience, dedication to her clients, and active involvement in community organizations make her an invaluable asset as a board member, continuously striving to make a positive impact in both the legal profession and the broader community.