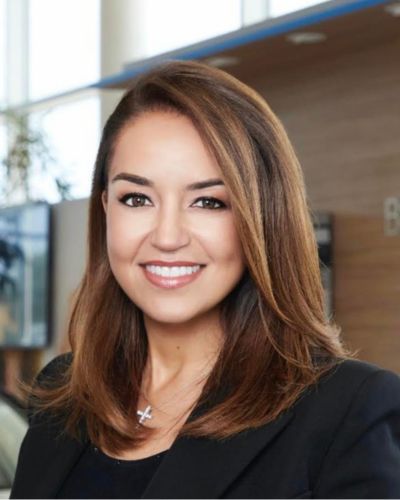 Maria Moncada Alaoui is the General Manager at BMW of West Houston. Starting in the automotive industry in an administrative role more than 25 years ago, Maria worked her way up to General Manager of one of the top performing dealerships in the nation. She has been a member of the BMW family for more than 16 years.
Maria's love of service is enhanced by her love of learning. She graduated as a fellow of the Shakti Leadership Program of San Diego University. Maria has continued her commitment to education and earned certificates through several universities, including the MIT-Digital Marketing, Wharton Aresty Institute of Executive Education Leadership Program, and the Disney Academy.
A long-time Houstonian, Maria is passionate about giving back to the community. Her favorite charities, the ones closest to her heart, are those focused on children in need. She serves on the boards of both KNOWAutism Foundation and Houston Children's Charity, as well as on the advisory council of Altus Global Network. Her commitment to philanthropy extends to several other organizations including World Affairs Council, Women Driving Business, Houston Food Bank, and Houston Texans Foundation.
Recognized for her leadership, philanthropic work, as well as accomplishments in the Hispanic community, Maria was named Executive of the Year in 2018 and named Top Model of the Year in 2022 by Mayor Sylvester Turner and as one of the Top 30 Most Influential Women in Houston by d-mars. She led her dealership to be recognized as the Top BMW Dealership in both 2021 and 2022, and earned the prestigious Center of Excellence award presented by BMW.
Maria is one of seven children and attributes her global perspective and much of her success to her family. She is married to Omar Alaoui, whom she calls her strongest supporter and her constant source of encouragement. She enjoys spending time with her amazing stepson, Joseph, as well as her extended family and enjoys long road trips with her family- traveling in style in The Ultimate Driving Machine!