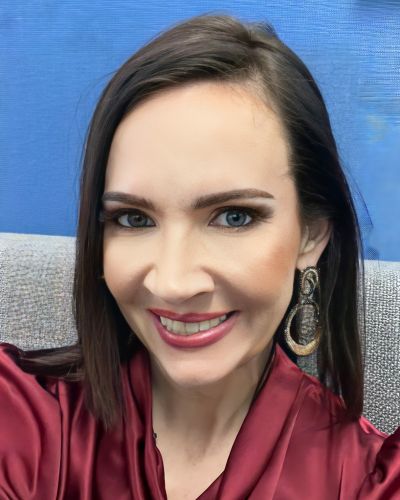 Liz Selig is the Executive Director of the KNOWAutism Foundation. A Houston native, mother to Brooke and Jack, and an autism advocate, Liz is committed to improving the lives of individuals with special needs.
An undergraduate of Southern Methodist University (SMU) and a graduate of University of Houston's (UH) Executive MBA program, Liz has more than 25 years of marketing communications and strategy experience, with a focus on leadership and change management. She expanded her expertise to include extensive community relations and outreach over the past 10 years. Liz's career experience includes working with publicly traded companies such as Texaco, Chevron, BOK Financial and Northern Trust, as well as the Houston Chronicle, ASP Westward – the former parent company of Houston Community Newspapers, and the University of Houston.
When her son, Jack, was diagnosed with autism spectrum disorder in 2015, she created a special needs financial planning seminar through a partnership between Bank of Texas and Children's Museum of Houston that generated awareness and revenue for BOK Financial. In 2016, Jack was diagnosed with focal cortical dysplasia and epilepsy. Following a series of journeys alongside Jack in an ambulance, she initiated a partnership with the Bellaire Fire Department to bolster their EMS staffing. She played a role in acquiring an additional ambulance and reducing reliance on neighboring cities' emergency medical units. In 2017, she discovered that her son had a unique connection to music that led her to create a fundraising concert, Music Knows No Boundaries, that benefited middle class families in the Houston area. All funds raised were distributed to families with a child on the autism spectrum to financially assist them in covering the costs of necessary therapies, private school tuition, and services for their medically complex child. Liz hosted the event a second time in 2022. In 2019, Jack wandered away from home ending up at the neighborhood swimming pool. Jack was not able to communicate with the police or the lifeguard on duty, and they did not know where he lived. Jack was reunited with his family by happenstance. As a result of this personal and traumatic event, Liz set out to establish a special needs registry to help first responders know who to contact when they encounter someone who is not able to effectively communicate. The programs, Home Safe Bellaire, West U Cares, and one in Southside Place were established and have been adopted by other cities and counties across the Greater Houston Area. Liz took it a step further and began working with Texas Center for the Missing and Senator Ted Cruz's office to educate stakeholders about the endangered missing persons alert prior to COVID-19. She continues to champion efforts for those with autism by connecting employers with autistic individuals seeking work and facilitated Bellaire Police Department in becoming the first Certified Sensory Inclusive First Responders by KultureCity in the State of Texas.
Liz is also involved with Texas Children's Hospital on several advisory boards focused on patient experiences at the main campus, the west campus, emergency center care, the pediatric intensive care unit (PICU), and for families with an autistic child and other special needs. She is also a member of the Autism Society of America's Public Safety Taskforce that addresses water and wandering challenges, as well as establishing a training program for first responders across the United States.
Liz enjoys introducing movies from the 80s and 90s to her daughter, Brooke, on the weekends. They are known for their mother daughter lip syncing competitions in the car and fashion consults for one and other. All three members of the family are fierce advocates for their two felines, Sunny and June.